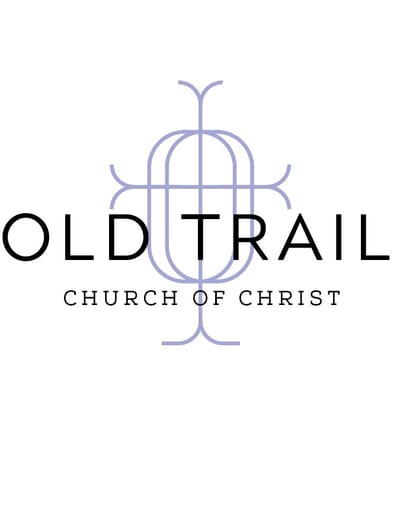 About Our Church
Who We Are
The Old Trail church of Christ is a Body of believers in Jesus Christ, the Son of God. Our belief is not merely intellectual, it is the conviction that He is unique as "the only begotten Son" of God and thus we place our total trust in Him as Savior and Lord. It is life-transforming belief. Since He is Lord we strive to obey His word (
John 12:47-48
) in all things.
We share the same message the first century Christians did when sharing the gospel (good news of the death, burial and resurrection of Christ). Belief in Jesus is essential (
John 8:24
), repentance (turning) from sin proves to God our sincerity in wanting to do His will
(Luke 13:1-5)
, confession of His name out loud makes faith more than a private thing (
Acts 8:36-37
), and immersion (baptism) in water to be saved from sin (
Mark 16:15-16
;
Acts 2:38; 22:16
) is taught.
We love to have guests come and worship God with us. You will find our worship to be simple yet Biblical (
John 4:23-24
). We sing from the heart using only our voices and all find it uplifting; we pray publicly to our heavenly Father to help and guide us; we read and study from the Bible wanting to know God and His will; we have communion (the Lord's Supper) every Sunday to honor the death of our Savior; and members contribute of their financial means each week for the ongoing works of the church.
We are ever wanting to grow in our love for God and people, to grow in generosity toward all, to be humble and forgiving of others as we acknowledge our own need for forgiveness. Simply put – we want to do God's will.
The churches of Christ are independent, non-denominational congregations of baptized believers in Jesus. There are approximately 13,000 congregations of the church of Christ in the United States and thousands more in over 100 countries worldwide The head of the church is none other than Jesus Christ himself.
(
Ephesians 1:22-23
)